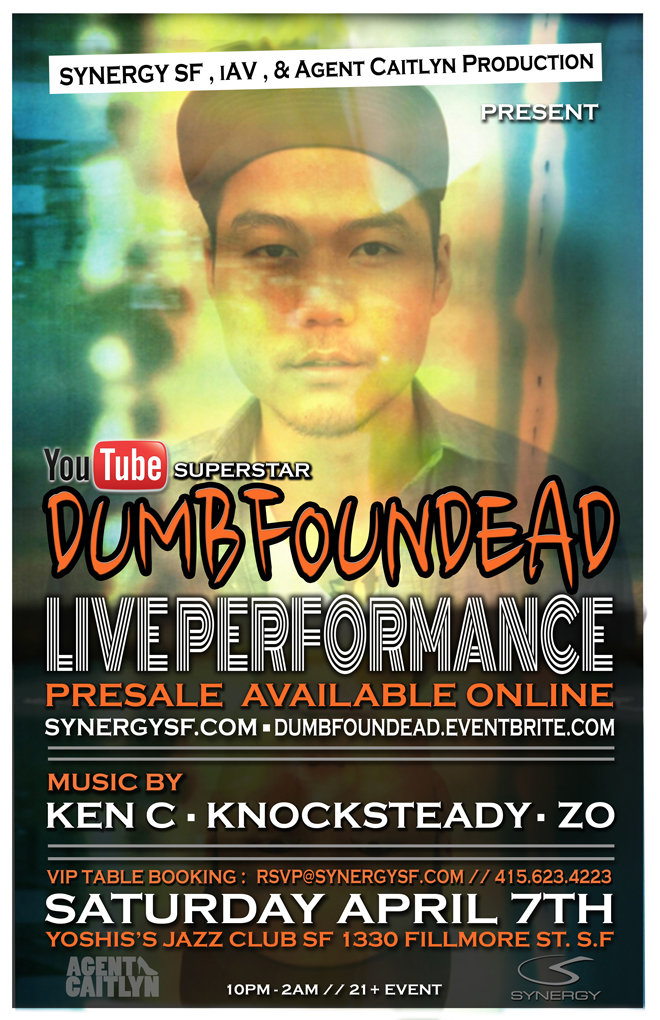 Synergy SF / iAV /Agent Caitlyn Presents:
YOSHIS JAZZ CLUB
1330 FILLMORE ST.
San Francisco, CA
Dumbfoundead with DJ Zo – Knocksteady L.A.
Dumbfoundead is a walking bag of charisma. Equipped with a blunted grin, infectious attitude, and an arsenal of quick witted rhymes, the burgeoning new generation Project Blowedian with endless potential.
Leave a comment
No comments yet.