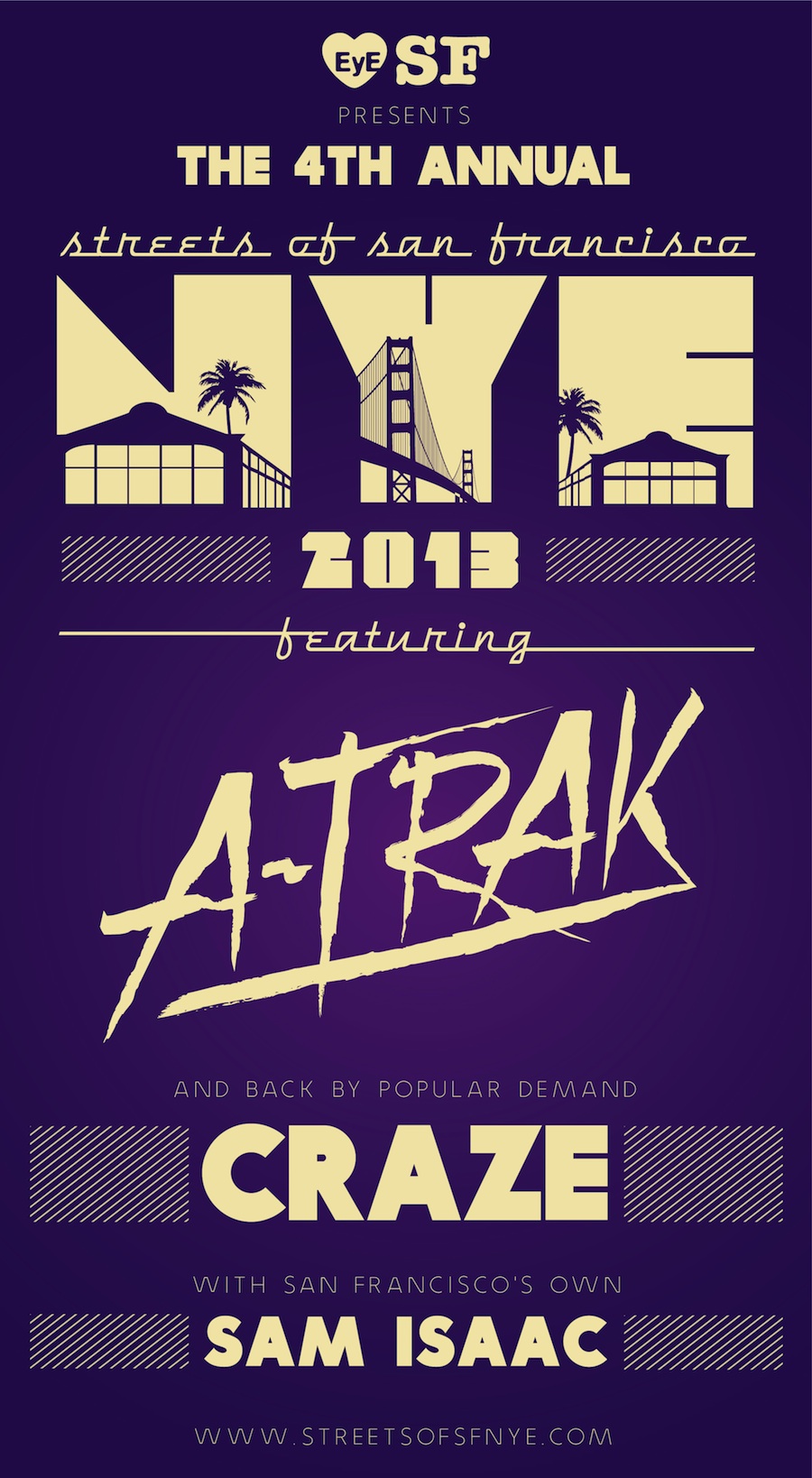 EYEHEARTSF presents
Streets of San Francisco NYE 2013
A-Trak
Craze
Sam Isaac
***
December 31st 2012
Fort Mason Festival Pavilion
9pm-2am
21+
12/31/12 — The award winning, globally recognized, "STREETS of SAN FRANCISCO" New Years Eve is back for its 4th consecutive year with another highly anticipated world-class production.
Join EyeHeartSF as we transform Fort Mason's historic Festival Pavilion into a San Francisco inspired playground of city sights, lights and sounds.
Featuring the best bar tender to guest ratio of any event in the country, state of the art visuals and sound, and music by world renowned DJ talent, this event is quite arguably the #1 NYE experience on the West Coast and easily one of the top parties in the nation.
With notable past performances by rockstar DJ/Producer Steve Aoki (NYE 2011) and legendary turntablists Z-TRIP & Craze (NYE 2012), this years event will continue to feature the best of the best…
Tickets available at: http://streetsofsfnye.eventbrite.com
Leave a comment
No comments yet.