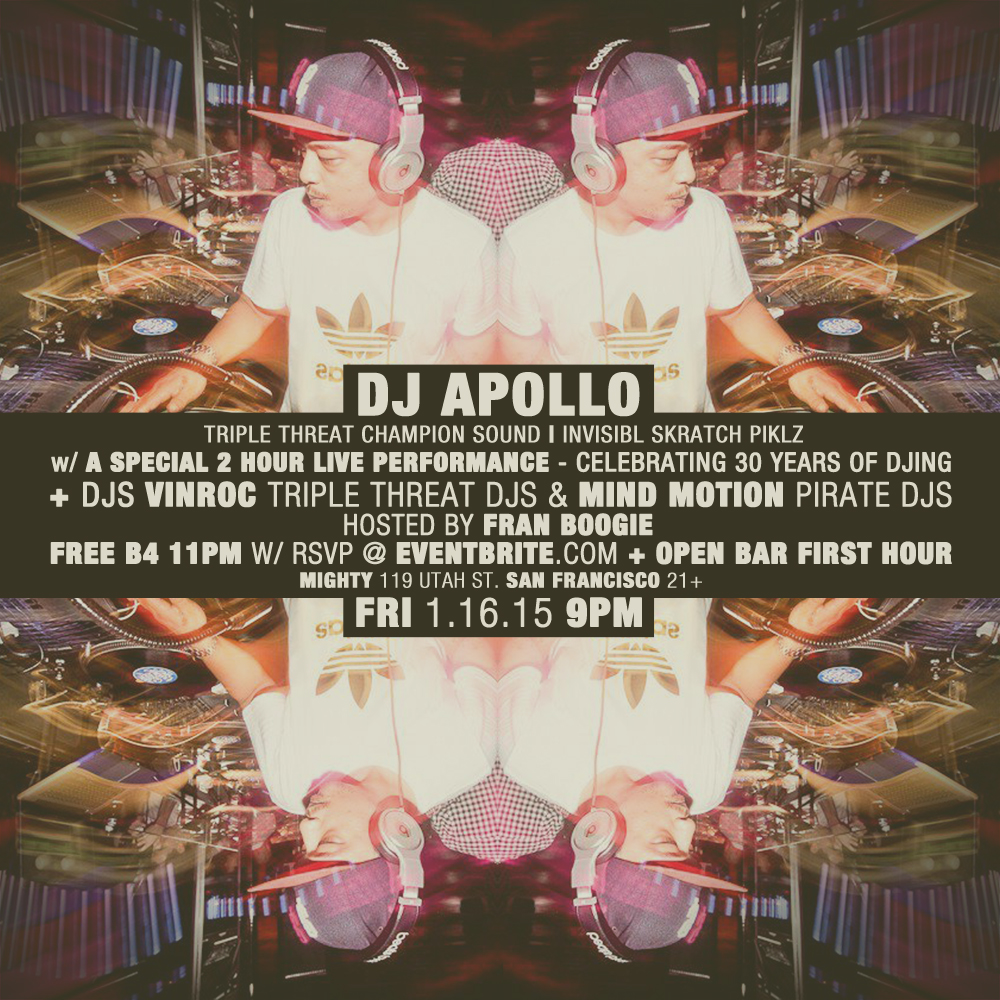 Friday, 1.16.15, Mighty's proud to present a mile stone in DJ Apollo's impressive career spanning 3 decades.
The night will feature a special 2 hour LIVE set by Apollo. Guest DJs include Vinroc & Mind Motion, the night will be hosted by Fran Boogie. RSVP @ eventbrite.com for free entry before 11pm + an open bar 9-10pm
All events at Mighty are 21+.