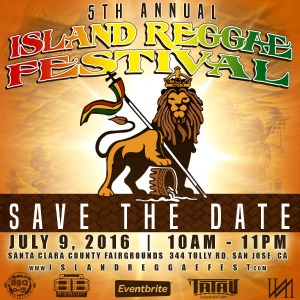 5th Annual Island Reggae Festival 2016
RudeBwoy 3ntertainment
Saturday, July 9, 2016 from 10:00 AM to 11:00 PM (PDT) San Jose, CA
The 5th Annual Island Reggae Festival is a true All Ages Event showcasing Polynesian Roots & Culture through:
LIVE MUSIC
POLYNESIAN DANCE SHOWCASE
YOUTH RUGBY 7's TOURNAMENT
POLYNESIAN TATTOO SHOWCASE
CAR SHOWCASE
ARTS & CRAFTS
Unlimited Carnival Rides for the little one's.
Also enjoy our "Island Experience", an area dedicated to showcase the South Pacific way of living. Island Huts from various islands will showcase traditional artifacts, island attire, and other arts & crafts items giving you an idea of what it is to live in the Islands.
Don't forget our Food and Merchandise Vendors have been hand selectred to showcase some of our Popular Polynesian Influences as well as other ethnic food and vendors through out the west coast.
Leave a comment
No comments yet.