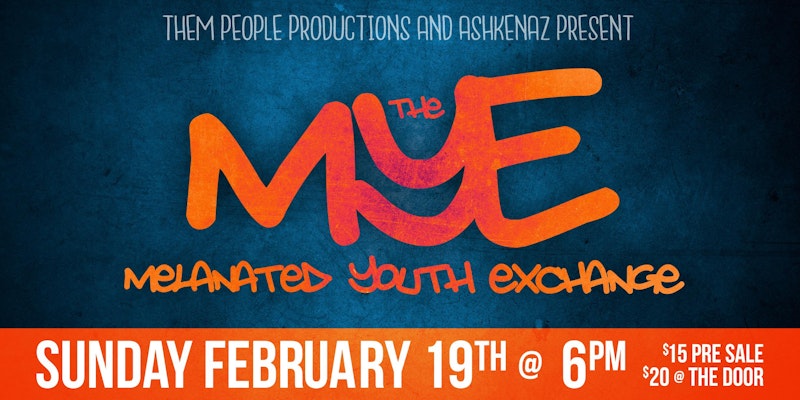 Sunday, February 19, 2017
Them People Productions, Oakland School for the Arts' Vocal & Instrumental Music Department (OSA), & Ashkenaz Present a concert and discussion series of networking, community building, and performance art by and for melanated youth. Featuring Oakland's own jazz/soul/hip hop pianist and music educator,Kev Choice & Oakland School for The Arts ensembles (The Women of V.I.B.E., Vocal Rush, Chamber Choir), turf dancers, hip hop artists, visual artists, and more…
6:00pm – 9:00pm
$15-$20
6pm – Doors Open/Youth Networking (with curated music playing)
6:30pm – Host Intro and Purpose of Event and Series (A rep from TPP & Ashkenaz talk about BHM programming)
6:45pm – Kid Strobe (Turf Dancer presentation)
6:55pm – Robert Trujillio (Black Illustrator and self published Author Intro)(*)
7:00pm – OSA Vocal Rush – renowned Acapella group from Oakland School for the Arts. Three-time ICHSA Champions
7:30pm – The Women of V.I.B.E. – soulful social-justice-rooted performing and vocal ensemble comprised of five women of color.
7:50pm – OSA Chamber Choir
8:05-9pm – Kev Choice will perform a full band set blend of Jazz, Hip-Hop, Soul, Trap, & more with a powerful message.
Ashkenaz Music & Dance Community Center
1317 San Pablo Avenue
Berkeley, CA 94702
Leave a comment
No comments yet.