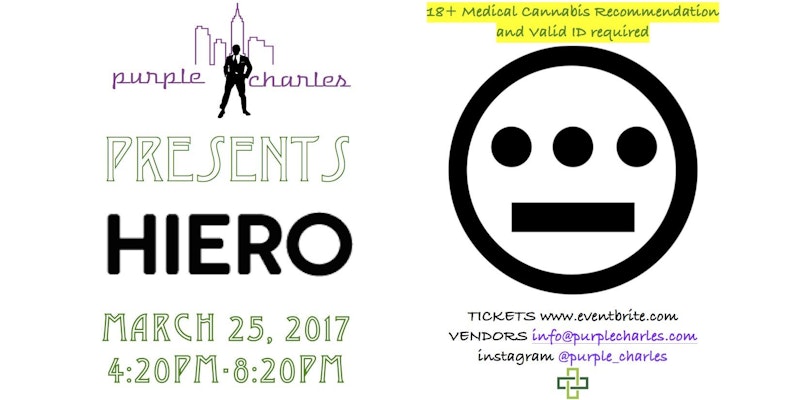 Purple Charles Presents Hieroglyphics (LIVE) – 420 Party
4:20 PM – 8:20 PM PDT
The Bay Area's Hieroglyphics Crew will be performing live in their private studio.
This event is not open to the general public. Limited tickets for this event will only be available in advance. No tickets will be sold at the door.
Medical Cannabis will be available for sample, sale and consumption on the premises. Guests will be required to bring their medical marijuana recommendation and state ID as a precondition for entry. No one under 18 years old is allowed.
Ticketholders without a recommendation will be turned away.
Private location of event in Oakland, California will be disclosed once the ticket is purchased.
Purple Charles
Purple Charles is a non-profit mutual benefit corporation and collective interested in supporting individual privacy rights. Purple Charles is dedicated to providing medical cannabis patients with opportunities to sample and purchase the highest quality compassionate care products in a safe and comfortable environment.
Event Rules for Vendors
All vendors must be a properly established cooperative or collective. Anyone who obtains medical cannabis from a cooperative or collective must sign up to a member of the cooperative or collective.
Registered exhibitors are allowed to promote their products and services inside the venue.
Non-registered vendors and the public are not allowed to promote or solicit.
No illegal products or services.
Each vendor must provide a copy of their valid California state seller's permit.
Leave a comment
No comments yet.