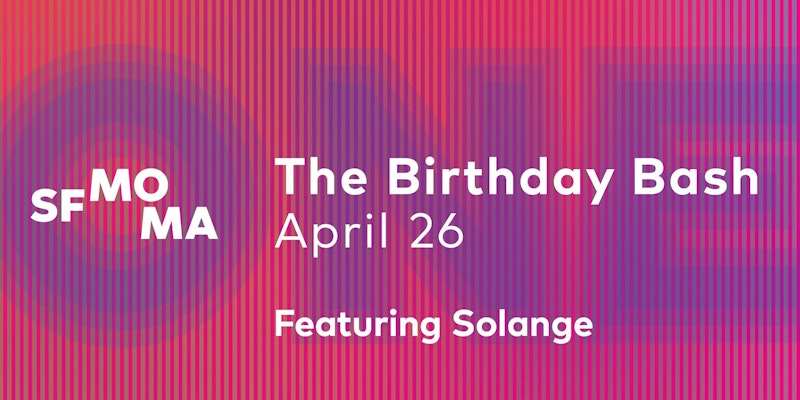 Wednesday, April 26, 2017
San Francisco Museum of Modern Art
Expect the unexpected. Enjoy early intimate access to the whole museum before the Bash kicks into high gear. Head to Floor 7 to celebrate with copious libations, scrumptious bites, and unique art experiences, including a special mural by Clare Rojas and Barry McGee. Take in live performances by Helado Negro and Les Twins before joining the Late-Night Bash as it takes off across the museum.
The Birthday Supper [TICKETS]
The Birthday Bash [TICKETS]
The Late Night Bash [TICKETS]
Leave a comment
No comments yet.