Posts Tagged 'Joe Wax
SATURDAY, MARCH 05
KOSSISKO W/ SEB TORGUS & JOE WAX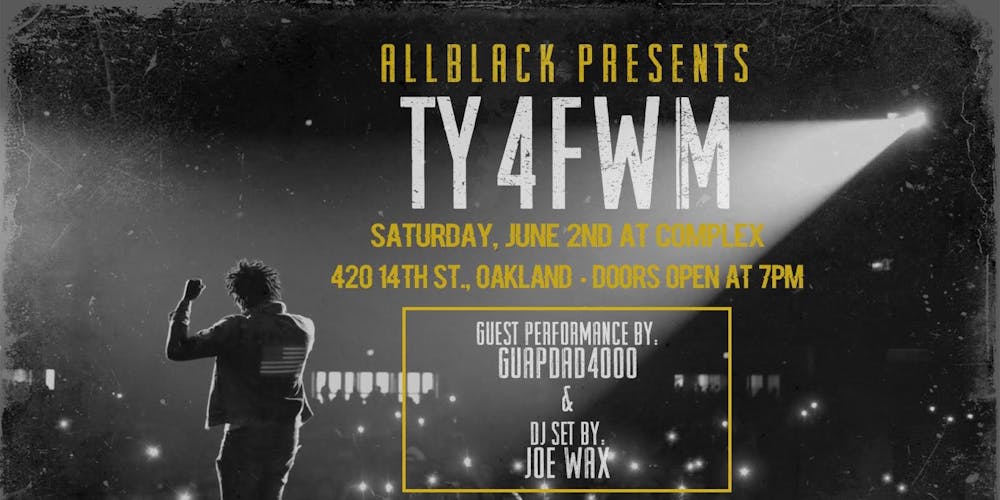 ALLBLACK Presents "TY4FWM"
Saturday, June 2nd at Complex Oakland
Doors open at 7:00 PM
Guest Performance by Guapdad4000
DJ Set by Joe Wax
100% of proceeds will go to People's Breakfast Oakland (PBO).
People's Breakfast Oakland is a grassroots organization that was founded in efforts to serve the Oakland community. Since their start in July of 2017, the group has served over 1,500 houseless people throughout the city of Oakland, providing food, clothing, blankets, hygiene packs, and other materials to improve their quality of life.
If you would like to get involved, please email peoplesbreakfastoakland@gmail.com, and follow us on Instagram @peoplesbreakfastoakland to stay updated with future breakfast programs.
---
---