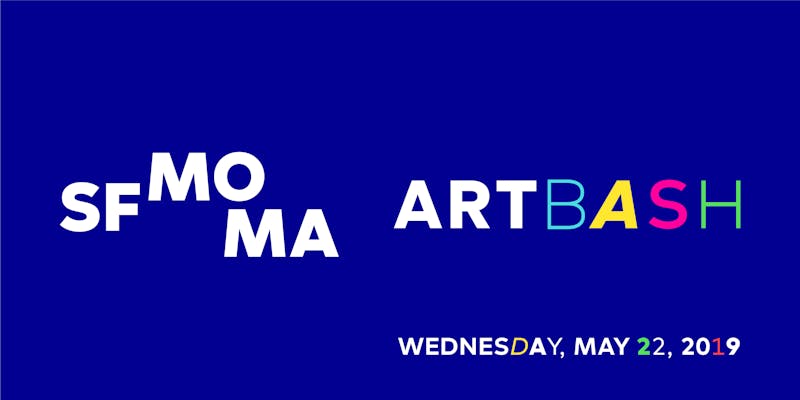 Art Bash · SFMOMA
Wed, May 22, 2019, 6:00 PM
The hottest art party of the year returns! Join artists Tauba Auerbach, JR, Nick Cave, and Stephen ESPO Powers for an art-RAGEous night of revelry spanning all seven floors of the museum until 1 a.m. A unique vegetarian dinner experience featuring tablescapes designed by Auerbach is followed by an unforgettable party with performances by A-Trak, Luna, Thao & the Get Down Stay Down and more. Get your portrait taken as part of JR's Inside Out project, experience Nick Cave's Soundsuit Invasions, and drink at ESPO's Art Bar all night long.
Tickets on Sale Now!
One night only
Artist activations
Live performances
All you can eat and drink
…all benefitting SFMOMA's exhibitions and education programs.
6 p.m. Dinner
8:30 p.m. Party
San Francisco Museum of Modern Art
151 3rd Street
San Francisco, CA 94103